Brimbank City Council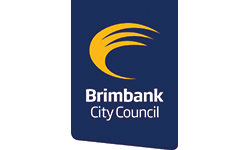 The city of Brimbank is the second largest municipality in metropolitan Melbourne. It's a rapidly growing city with thriving residential, industrial and commercial developments. It includes 25 new and established suburbs and incorporates one of the largest industrial areas in Melbourne.
Unfortunately, the Brimbank municipality has become one of the most depleted bioregions in Australia. This is why Council is developing projects and partnerships with local communities, government, industry and research bodies to increase the resilience and adaptive capacity of the area. For example:
The Brimbank Grassland Seed Production Area provides a sustainable source of rare grassland herb seeds to stem and reverse the loss of biodiversity in threatened grasslands.
The Brimbank Schools Sustainability Resources Program supports each of Brimbank's 70 schools. This aligns with Australian curriculum and ResourceSmart AuSSIVic.
The Be A Brimbank Gem: Recycle Right Program provides residents with a novel and engaging way of improving their recycling habits.
Attendances at Brimbank's community activities continue to increase with the Sustainable Living Expo attracting over 800 people.
Whole-of-Water Cycle Management, in partnership with Melbourne Water and City West Water, continues to deliver water efficiency, quality and enhanced community amenity outcomes.
As a result of these initiatives and more, Brimbank was awarded the Sustainable City of the Year in 2014.
Why we support Greening the West
Council is pleased to be working alongside Greening the West as it continues to lead the way in sustainability, create a liveable city for residents now and for the future.
Examples of revitalisation projects include the Green Gully stormwater harvesting project in Keilor Downs. This is irrigating seven hectares of public open space, saving more than 40 million litres of water each year and enabling residents to enjoy green soccer grounds, cricket ovals as well as swathes of parkland.
Council looks forward to transforming more of its open space. It is currently developing an Urban Forest Strategy that seeks to increase tree canopy cover across the municipality.
Our projects