Yarraville on the Nose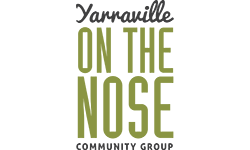 YOTN represents the interests of residents in Yarraville and the Kingsville area west of Williamstown Road. It was formed in 2005 to take action over air quality in the neighbourhood, which had been polluted with a foul odour, noise and dust.
In 2011, YOTN successfully applied for funding under the EPA's Victorian Community Funding Program – Inspiring Environmental Solutions. $50,000 was awarded and then matched by Maribyrnong City Council to plant 300 trees in 10 Yarraville streets, providing a range of benefits for the community.
Why we support Greening the West
As a supporter of community projects that improve the health and wellbeing of residents, Yarraville On the Nose Community Group is pleased to be working alongside Greening the West on shared goals.
Our projects