Putting together the people and the places to grow fresh food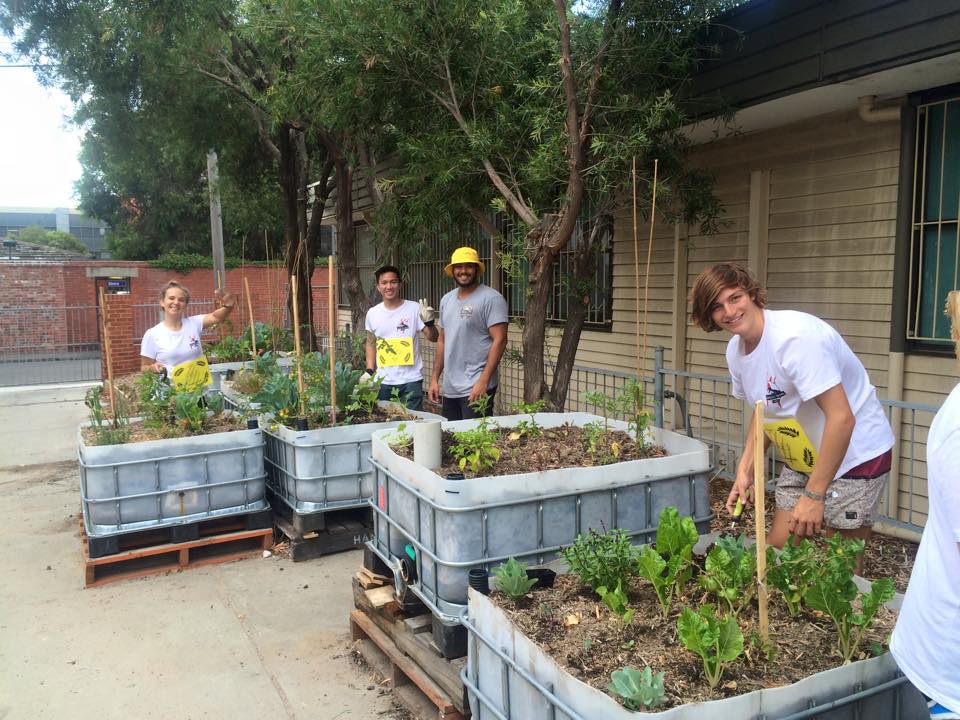 Innovative urban garden project 3000acres, is reconnecting city dwellers with food production by helping them turn underutilised spaces into community gardens. Their aim is to build a healthier, more resilient City – and they're doing it one vacant lot at a time.
Enabling more people to grow more food in more places
Co-founded in 2013 by Thomas Gooch, Chris Renkin and Kate Dundas in response to VicHealth's Seed Challenge, 3000acres identified a growing disconnect between people and food. With the backing of VicHealth and inspiration from 596acres, a New York based advocacy group clearing hurdles to community land access, they set up their first garden community in a Fitzroy car park.
From a car park to an agricultural oasis
3000acres pilot garden project was launched in February 2014 in an unused car park on Little Smith St. Developer Neometro donated the site for 12 months, happy to gift the land that would otherwise have lain dormant before work began on an apartment block.
Twenty-two raised-bed gardening plots were designed, built and managed by 3000acres, with support from the University of Melbourne horticulture students. 12 local residents tended the plots producing a flourish of herbs, fruit and vegetables.
The beds have now been transported to a new home – an unused lot in Napier Street. Importantly, the group advocates 'no-dig' above-ground gardens which are portable, allowing them to be easily reallocated if land is sold or development starts.
An online platform unlocking land opportunities
As well as offering hands-on support and valuable gardening tips, 3000acres built an online platform that brings councils, developers and green thumbs together. The website has an interactive map where you can view potential and established community garden sites and connect with others who are looking for similar opportunities.
People are encouraged to map vacant land sites in their local area – left over lots, desolate developments, railway land, road reservations, roof tops, roundabouts, car parks and nature strips – sites that are languishing and waiting for some green love.
Practical guidance, genuine care
3000acres offers a practical toolkit of templates, tips and contacts to help people turn that land from something vacant into something that's suitable to grow food. Ownership information, management agreements and best practice guidelines to manage risk for landowners are available as is advice for getting the basic necessities like insurance, lease agreements and planning permits.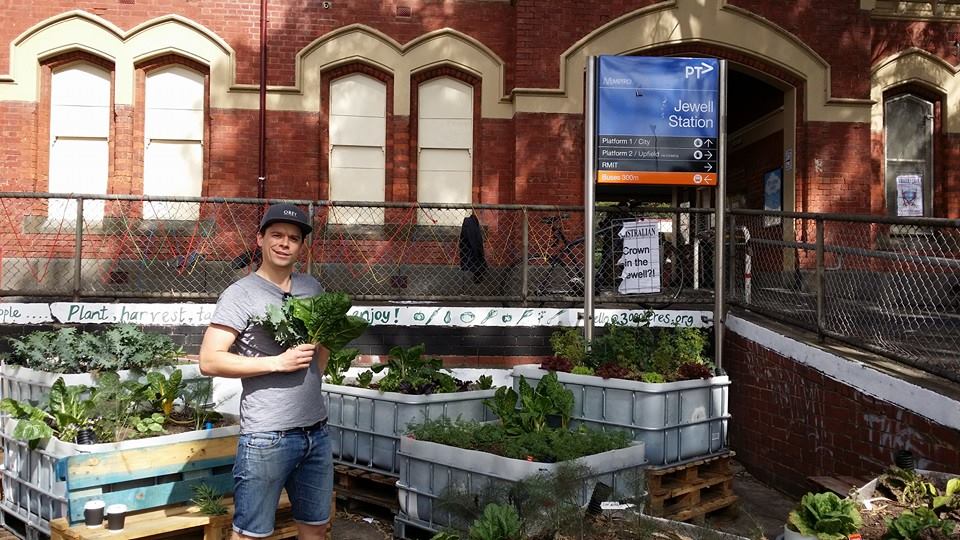 The future of urban fresh food
It was a busy summer for 3000acres with new gardens, workshops, working bees, yoga classes, food swaps and waste free dinners bringing communities and nature together. And as the fun continues, so does the work.
Executive Officer Hannah Schwartz says, "We are working hard in the background to help create systemic change in the regulations surrounding urban agriculture… in particular, a set of planning guidelines that will remove the burden of having to apply for a planning permit for community gardens and food growing spaces."
By helping put the people and places together, 3000acres is overcoming city bureaucracy and the complexities of grassroots organising to transform empty sites into temporary gardens. They've so far started 6 community gardens that have quickly become hubs offering learning, social and health benefits for local residents as well as delicious fresh food.
Discover 3000acres' community gardens at Fenwick St, Kew; Jewell Station, Brunswick; Polaris, Bundoora; Napier St, Fitzroy and The City of Melbourne Bowls Club, Flagstaff Gardens.
Check out their website here.
Watch 3000acres founder Kate Dundas at TEDxMelbourne.
Watch 3000acres launch event.