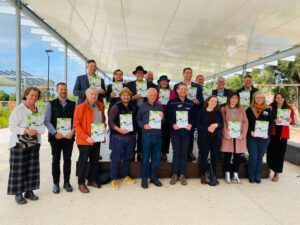 The next phase of Greening the West (GTW) has been laid out in a new strategic plan aiming to continue to improve health and social outcomes and enhanced liveability for communities in Melbourne's west.
Established in 2011, Greening the West is a regional initiative, advocating for greater investment, varying scale green infrastructure projects in collaboration with state government agencies, councils, partner affiliations and community groups to improve health and wellbeing, through urban greening initiatives to mitigate a changing climate, reduce heat stress, increase the quality of open spaces/amenity and fostering connected, social cohesion
The GTW Strategic Plan (2020 – 2025) outlines the initiative's vision, goals, and targets over the next five years, providing a framework for all partners; to be used as a template guide for to enhance liveability through urban greening.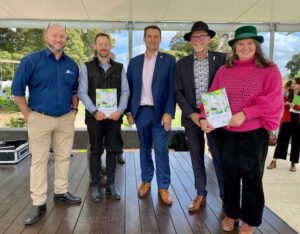 "Melbourne's west is one of the fastest growing regions of Melbourne. As the population increases, so too does pollution, heat, and pressure on the environment. However, we can mitigate this by fostering projects and activities that increase vegetation and encourage greater public interaction with green space, which is exactly what GTW aims to do." said Maree Lang, Managing Director, City West Water.
"Thanks to the efforts of the GTW partners, the west is one region of Melbourne where tree canopy cover is increasing, which not only benefits the environment, but helps to boost community health and wellbeing.
"We are proud to continue to support this vital program for the next five years as it continues to strive for a greener, healthier and sustainable west." said Ms Lang.
The new GTW strategy includes several key goals and targets that will contribute to a green, healthy west, including:
Delivering water projects which utilise alternative stormwater/recycled water supplies for urban greening to improve community health and wellbeing
Supporting urban cooling initiatives, such as extensive tree planting and the creation of new green recreation areas, to mitigate extreme heatwave events
Continue to educate, connect & encourage community to participate in greening initiatives
Supporting quality urban design and encouraging green infrastructure outcomes.
Since launching in 2013, GTW has had some outstanding achievements in the west including:
Securing $5 Million in Federal Landcare funding to plant One Million Trees (1MT) between 2014-18 which became known as the first Urban Forest Strategy for the West.
Supporting Greening The Pipeline Project. In 2014 GTW assisted to leverage co-funding for 100 metre green infrastructure "pilot project" the Transformation of a 27 km of the decommissioned MMBW, "Main Outfall Sewer" asset reserve, into a linear park along the Federation Cycle Trail, connecting Melbourne's west to central Melbourne.
Transforming the Retarding Basin in Upper Stony Creek into a natural, revegetated wetland system adjoining Stony Creek with connected community spaces and a walking trail.
Supporting the VPA, LGA's and developers to create greener and more liveable communities by providing sustainable urban design options, greener streetscapes and connected open spaces.
To view and download the new GTW strategy visit: greeningthewest.org.au