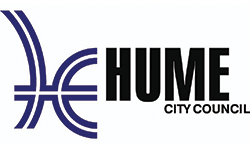 Hume City Council
Hume City Council is one of Australia's fastest-growing and culturally diverse communities and is home to more than 180,000 residents.
Spanning a total area of 504 square kilometres, the City is located in Melbourne's northern fringe, just 15 kilometres from the centre of Melbourne. It is made up of new and established residential areas, major industrial and commercial precincts. About 65 per cent of land is rural or semi-rural in nature. Efforts are ongoing to protect, enhance and connect the biodiversity of its wetlands, reserves, grasslands, parks and creeks.
Hume City Council is strongly committed to environmental sustainability and is continually working to improve its performance. It supports a broad range of programs, projects and activities that advance the cohesion and health of its communities.
Why we support Greening the West
Just like Greening the West, Hume City Council is dedicated to supporting the city's native plants and animals. Council works with the community to revegetate local reserves and creeks, create wildlife habitat and encourage residents to learn and share practical ways of helping the environment.
Council recognises that in working to protect the environment, it's bringing health benefits to the local community and engendering a strong sense of community pride and identity.