Hobsons Bay City Council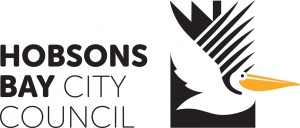 Hobsons Bay is unique to the western metropolitan region. The area includes the historic seaport of Williamstown, one of the oldest settlements in Victoria, a range of historic buildings as well as recently developed residential areas.
It has over 20 kilometres of beaches and foreshore areas. It's home to significant coastal wetlands, five creek systems, remnant native grasslands, and important habitats. These make up 21 per cent of the municipality's land area and provide habitat for a diverse and unique range of flora and fauna.
Council works with energy and enthusiasm to care and manage biodiversity, open space and ecosystems within the City of Hobsons Bay. Examples of recent greening activities include the planting of 1,400 new street trees throughout the area and the replication of the once widely abundant pre-European sheoak woodland in Altona Coastal Park.
Why we support Greening the West
The Council strives for a well-designed urban environment with public spaces that reduce its ecological footprint and ensures the community has the capacity to adapt to the effects of climate change.
Council is committed to working for the protection and enhancement of biodiversity and the local ecosystems. It proudly partners Greening the West on initiatives that enhance the wellbeing of current and future communities.
Our projects