Parks Victoria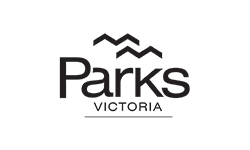 Parks Victoria is a statutory authority reporting to the Minister for Environment, Climate Change and Water. It is responsible for managing an expanding estate that covers more than 4 million hectares, or about 18 per cent, of Victoria.
Parks Victoria works with other government and non-government organisations and community groups such as the Department of Environment, Land, Water and Planning, catchment management authorities, private landowners, friends groups, volunteers, licensed tour operators, lessees, research institutes and the broader community.
It is Parks Victoria's primary responsibility to ensure parks are healthy and resilient for current and future generations. They manage parks in the context of their surrounding landscape and in partnership with Traditional Owners.
Why we support Greening the West
Parks Victoria is committed to protecting and enhancing park values and engaging with the community in the planning, management and care of Victoria's parks and reserves.
Partnership with Greening the West helps support community initiatives that align with their own corporate objectives