LeadWest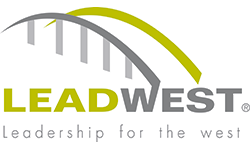 LeadWest is a non-profit, non-partisan regional organisation for Melbourne's west. It's focused on supporting sustainable growth and regional development.
Their membership includes all six local governments in Melbourne's west. These are joined by major companies and other organisations, each with substantial operations or interests that are based in Melbourne's west. LeadWest also has a growing number of affiliates, primarily not-for-profit organisations and each play a significant role in the region.
Why we support Greening the West
Melbourne's west has a diverse and valued natural environment. Wetlands, beaches, river systems, parks, gardens and grassland reserves provide habitat for wildlife, flora and fauna – many of them threatened species.
Like Greening the West, LeadWest's aim is to enhance the environment and provide a platform on which urban growth can be shaped to generate highly liveable communities. LeadWest prioritises green and healthy outcomes in its support for sustainable development in the region.