Urban Development Institute of Australia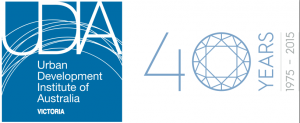 The UDIA represents the interests of the residential property development industry.
With over 3000 member contacts, this year the UDIA is proudly celebrating its 40th anniversary. The Institute represents land developers, builders, consultants, suppliers, government authorities and utilities. Together they drive industry discussion and debate, and inform all levels of government to achieve successful planning, infrastructure, affordability and environmental outcomes.
Over the years, the services and products delivered to members have grown and include research, advocacy, business development, EnviroDevelopment, award recognition and events, and committee participation.
Why we support Greening the West
Many of our land developers have projects in Greening the West areas; as the voice for the industry, we can promote and encourage a better understanding of sustainable urban developments for the good of the whole community. The UDIA is a keen supporter of Greening the West and its initiatives.