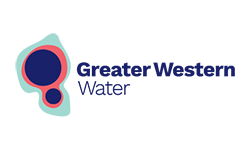 Greater Western Water
Greater Western Water is one of three retail water businesses in metropolitan Melbourne and is owned by the Victorian Government. We provide drinking water, sewerage, trade waste and recycled water services to customers in Melbourne's central business district, inner and western suburbs. Our network services the local government areas of Brimbank, Hobsons Bay, Maribyrnong, Melbourne (north of the Yarra River), Moonee Valley, Wyndham, Yarra and parts of Melton and Hume.
Greater Western Water's core business is the delivery of clean drinking and recycled water to our customers and the collection of sewage and trade waste from our customers.
In addition to our core business, we have many programs and policies in place like our Community and Social Involvement Strategy, Environmental Sustainability Plan, Cleaner Production Strategy and residential water efficiency activities, to help us achieve our vision to be a truly sustainable water business.
Why we support Greening the West
We're passionate advocates for the proven benefits that quality green spaces, trees and plants provide our communities and water has a crucial role to play.
We're a proud partner of Greening the West.