Stormwater Partnership Fund
About the project
Altona State Baseball Centre
Victorian Baseball and Softball Centre, Merton Street, Altona VIC, Australia
Melbourne Olympic Park
Olympic Park, Olympic Boulevard, Melbourne VIC, Australia
Woodlands Park, Essendon
Woodlands Park, Essendon VIC, Australia
Edinburgh Gardens
Edinburgh Gardens, Alfred Crescent, Fitzroy North VIC, Australia
Arndell Park, Wyndham
Arndell Park Community Centre, Federation Boulevard, Truganina Wyndham, VIC, Australia
Premier's Sustainability Award 2020: Government Winner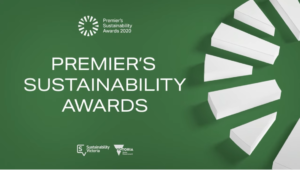 City West Water: Providing water for a greener west!
City West Water received top honours at the Victorian Premier's Sustainability Awards this week for delivering an innovative stormwater program and substituting quality drinking water to irrigate community open spaces in a more sustainable way across Melbourne's west.
This was as part of CWW commitment to providing water for a greener and more liveable west to increase urban greening and continuing striving towards a healthier, greener and more liveable communities in Melbourne's growing west.
The CWW, Stormwater Partnership Fund was awarded for its work in demonstrating sustainable water savings and driving positive health and liveability outcomes by improving the quality of green open spaces by delivering innovative stormwater projects for community to benefit.
Quality, urban green spaces promote positive health and social outcomes, reducing exposure to air pollution and excessive heat. Thanks to Greening the West, these outcomes have been delivered in a region that experiences warmer daytime temperatures than other parts of Melbourne and boasts some of the fastest population growth in Australia. The project is a shining example of what can be achieved when local, state and federal governments work collaboratively with local communities.
Immediate benefits of these stormwater projects include enhanced amenity of greener open spaces, connecting the community to their local reserves and raising awareness of the benefits of improving community physical and mental health and wellbeing by connecting people to outdoor spaces.
This Stormwater Partnership Fund project was funded by CWW, and Round one has delivered six collaborative and innovative stormwater projects, putting government policy into action and creating greener community parks in Melbourne's west.
The Projects include:
Melbourne Olympic Park & Tennis Centre
Woodlands Park, Essendon
Balmoral Reserve, Derrimut
Edinburgh Gardens, Fitzroy
Altona State Baseball Centre
Arndell Park, Wyndham
Each of these innovative projects will save megalitres of precious drinking water, by irrigating public spaces with stormwater, which would normally flow down the drain and out into Port Phillip Bay.
Gallery